Social media is not a passing fad and it's not just for tweeting about George Clooney's speech at the Golden Globes. It is an essential tool for sales teams in both the B2C and B2B worlds to connect with their partners. This social selling is proven to be quite effective, but it also tends to be misused or under appreciated by individual sales representatives.
Personal social media accounts of sales reps can be used to sell their product, but more importantly, sell who they are.Two of the biggest mistakes that salespeople make in regards to their social media accounts is either under utilizing them or using them in a way that completely turns off potential partners from wanting to work with them.
It's important to take advantage of this social marketing to build trust with your channel.
Don't Be an Annoying Social Seller
In the B2B world, partners do not want to follow and read posts on Twitter or LinkedIn that is constantly self-promotive. It's just not going to go well. They don't want to see this all the time:
Do some research into your prospective channel. Ask them what kind of content they're interested in, look at who they're following and what they're posting, listen to what they are saying about your industry. By doing this you can focus your content on things that will be well-received. Try to cultivate a friendship and the likelyhood of them returning the favor.
This research will show what your partners are actually looking for: Educational content.
Educate Your Followers
A good rule for social media posting is to keep things educational. Your partners aren't keen on being sold to but they would appreciate posts that educate them about problems their clients have and how you've come up with solutions to solve those problems.
They would much rather see something like this on LinkedIn:
Rather than the tweet I showed before. That is what will get you your appointment and that is when you promote how your company or your product can solve all of their problems.
Giving them something they can actually use and learn from is more productive for a channel rep in the long run because it's building a name and reputation that can be trusted.
Give Them Content They Actually Want/Need
There is endless amounts of content on the internet that's waiting to be shared. Content that is worthy and relatable to possible clients. Some of things that they could be looking for, which could make you memorable to them, are:
– Webinars
– White Papers
– E-books
– Blog Posts
– Infographics
– Educational Videos
The great thing about these is that they're reputable and have trusted sources (Or at least they should… Always open links and check sources before Reposting/Retweeting).
This is also the kind of content your company most likely already produces. Promoting this content is not as spammy as continuously posting links to your main website or information purely based on your product/service.
If this content is self-created, make sure that it is quality content. Content is King. Try to find something that hasn't been talked about very much and add a new spin. Make sure that you give it a catchy title that will draw people in to read it. Twitter only allows 140 characters so make sure you can fit it within those parameters with a link and photo attached. Engage with all users who directly tweet at you with a question or statement. Thank people for sharing your content.
Titles with numbers are big eye-catchers:
10 Ways to Accelerate Your Company into the New Year
6 Reasons You're Not Getting the ROI You Need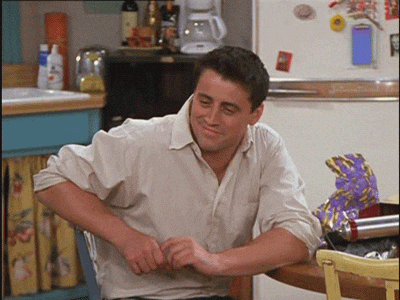 Just realized these are amazing titles… Might use these in the future…
Promoting published professional works is also great to post to help prospects solve problems in a similar way to how you will. Guides, Templates, Outlines, Best Of… These are good places to start. For example:
Guide to Finding New Partners
Best Practices for On-Boarding New Partners
How to Reduce Your Company Expenses in 2016
And when these prospective partners are ready to engage, things like case studies and product assessments will get you to that final sale.
Don't ignore social media. This is a tool that channel reps need to be successful. Having no social presence gives partners the idea that not only are you not with the times, but you're not informed enough for them to trust you're a leader in the industry.
By having your partners effectively use social media sites like Facebook, Twitter, and LinkedIn to communicate with potential buyers with your approved content, partners gain the power to build their brand and boost your sales. These partners have already proven themselves to their customers. They're probably the strongest influencers in the marketplace. Social Syndication creates influential voices in promoting your solutions and services.
Spend 15 minutes with us to learn how to simplify your channel.
Call Us: 518-203-3030